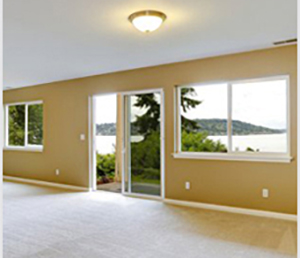 If backyard remodeling in Meza, AZ is in your plans, but you think you can't afford it yet, think again. Your backyard should be an extension of your home. You may think you need to spend a fortune to create a new backyard, but that's not so. Here are 5 backyard remodeling trips that anyone on a budget can do:
Make a plan. Decide what you want in your yard. What will the main function of your yard be? Do you need a play area? A cooking or grilling area? A place for entertaining or a place to lounge in peace and serenity? Mark off the spots or draw your plan on paper to give you a good idea of what the finished project will look like.
Build a deck. A deck is an inexpensive way to update a backyard. The deck doesn't even have to be attached to the house, but it will most likely be the center attraction in your yard. It is where you can relax, grill or entertain. You may want to build a small deck in the middle of a walk-through garden, or a larger deck by some trees or a pool.
Design walkways. An attractive path is a great way to separate the different areas of your yard; garden, play area, patio or deck. You can use inexpensive gravel or crushed rocks that come in a variety of colors. Line the edges of the pathway with bricks, stones, bender board (a flexible, plastic edging you just insert into the ground. It is great for creating curves in the landscape) or other type of edging.
Add some accent pieces. Beautify your yard with some attractive bird baths, garden statues or a trellis covered in vines. If you have a garden, use the trellis to mark an entrance to a sitting area. Place bird baths among the trees to attract songbirds.
Use mulch. When placed amongst your hedges and gardens, mulch creates a finished look to your yard. Sprinkle it around the base of trees to make it look as though they were part of the plan. Again, bender board is an inexpensive way to keep it where it belongs.

We will get back to you with more information