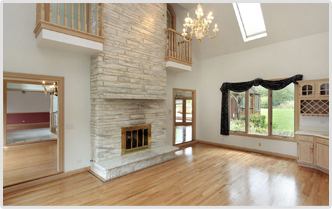 The decision to remodel your home should not be taken lightly. There is a lot to deal with and, even if you hire a remodeling company and get your own general contractor, you want to keep up to date on what is happening with your new look and feel. A House Remodel is not just one or two things, it is and can be a major renovation and you want to be ready.
When you decide it is time for a House Remodel, grab some paper and a couple of pencils. You will want to identify what, exactly, you want to do. We can help you identify many of the tasks or project that are possible, so pick our brains, early on! Some of the things you may be interested in doing might be interesting to look at.
Many of the basic ideas people have are new additions to the house. You may want to add another room or add space onto unto existing one. You may need to put in a garage because yours is too full, right now, or it could be time for that deck you have always wanted attached to the kitchen or dining room bringing a little more of the outside into the inside.
Two of the most popular rooms for renovation are the kitchen and the bathroom. A larger room may make way for that larger bathtub or ne shower enclosure. A longer vanity or an additional sink or toilet may be just the ticket for a growing family. A House Remodel in Queen Creek, AZ can be the time to, instead of adding to the outside of the house, make additional space in the existing rooms. This can be in the form of hidden cabinets and shelves where none were before.
The only thing that limits the ideas we can work out with you is your imagination!

We will get back to you with more information