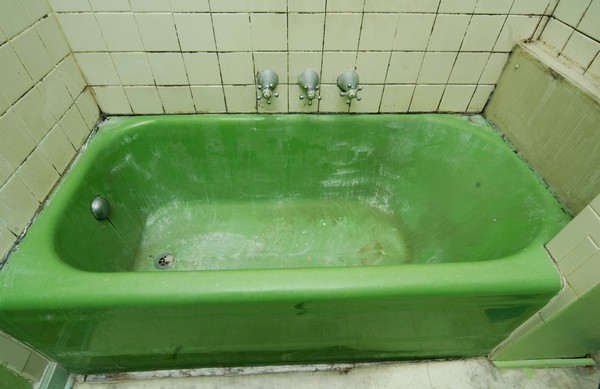 More and more people are choosing to refinish their bathroom fixtures rather than replace their bathrooms. This is due to significant budget constraints. Overall, bathroom suites are built to last a lifetime, so it is certainly true that there is generally no absolute need to replace the entire suite. However, as much as they are built to last, tubs and tile coatings do start to look worn.
Peeling is the most common complaint of people who ended up refinishing their bathtub or tiles. however, they are provided with a permanent bond for coatings on ceramic, porcelain and acrylic bathroom fixtures. This means that their worn out bathtub or tiles can look like new again, and they will keep looking that way for many more years to come.
The product has been greatly received by those who have tried it. "I Had my worn out bathroom repaired with a new refinishing job, I'm very excited by the results and beautiful installation, now over a year old," Says John Robinson. Other customers have similar remarks, and Porcelain Tub Restorations always takes the time to thank reviewers or address any questions they may have.

If your not up for refinishing a tub or shower, our experts can remove the old and replace with a modern and more efficient tub or shower unit. Call on us for all your remodeling needs..
Bathtub Refinishing Gilbert Az.
We pride ourselves on our craftsmanship and guarantee the highest-quality finished product. We have no doubt that once the work is complete, you'll be proud to call your house a home! Give us a call today (480.310.9395) for your Free In Home Estimate!

Free In-Home Estimates