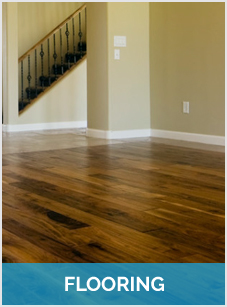 Hardwood flooring installation in Mesa, AZ is becoming more and more popular and it is easy to see why. When you choose a professional company like ours to complete your hardwood flooring installation in Mesa, AZ , the results will be excellent and the finish will be perfect. Apart from its appealing appearance, hardwood flooring also has many benefits over carpeting, as it is low maintenance, easily repaired and long-lasting. It is also ideal for allergy sufferers as it harbors no bacteria like carpet fibers do.
When it comes to choosing a wood type for your hardwood flooring installation in Mesa, AZ , there are plenty of options to choose from. However, these are some of the factors you should take into account:
Flooring Style
You can choose from narrow strips, wide planks or parquet squares depending on your personal taste and the style of your room. Narrow strips tend to give a more contemporary feel, while wide planks have a rustic look, and parquet squares are ideal in formal rooms.
Color
Hardwood floors come in all kinds of colors from very light blond shades to extremely dark browns and blacks. Choose one that complements your home decor.
Finish
Some hardwood flooring has a shiny new finish and is perfect for a room with a modern style. For those looking for an authentic country look, it is possible to find flooring which has been deliberately distressed and hand-stripped by the manufacturer so that it looks rustic and old-fashioned even though it is brand new.
Durability
Although all wood flooring is very durable, some wood types are harder wearing than others. Red oak, for example, is extremely long-lasting and can be easily sanded and refinished if it becomes damaged. Some other woods, like pine, are softer and may be better used in low traffic areas of the home.

We will get back to you with more information