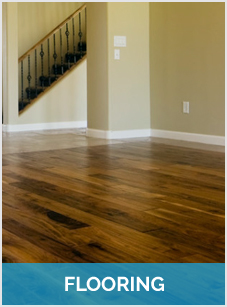 One way to quickly improve the overall look of the home and add value is to add new flooring. Flooring is one of the first things that people notice in the home. The floors receive a lot of abuse over the years. They are one of the first things in the home to show wear and tear. Certainly, worn floors give visitors the wrong impressions about you and your home. A flooring installation contractor has the knowledge, skills, and tools to install just about any type of flooring into a residential or commercial property.
Professional Flooring Installation in Tempe, AZ
Don't let an inexperienced worker damage your floors. Don't rely on your own skills to install floor. This simple mistake could cost you hundreds or thousands in repairs and re-installation. Instead, hire a professional floor installer to add new flooring to the home. The professionals have the skills to install marble, hard wood, laminate, and any other type of flooring desired. Don't hesitate to hire our professional service. We guarantee that you will be satisfied with the high quality of our work. Remember, customer satisfaction is always our goal.
Getting Started
Getting started acquiring new flooring for one room or several rooms in a home or building is easy. The first step is to decide on a budget. We are a very affordable company and will set up a budget plan that meets your requirements. Next, decide on the type of flooring that would fit the design of the room or rooms. We will supply you with a number of samples to consider. Select the type of flooring and finishes that you would like installed. The fact is that new flooring will instantly improve the look and value of your home. Contact us today for more information on new Flooring Installation in Tempe, AZ
.

We will get back to you with more information