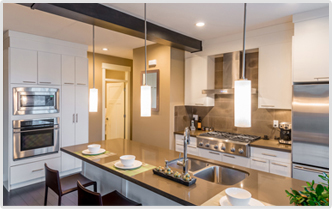 Are you thinking of embarking on a home remodeling project? Get ideas and top tips from the experts, and see gorgeous pictures to get you inspired to start your own home remodel.
With the perfect mixture of task-specific and kid-friendly ingredients, we designed your dream kitchen to accommodate you and your children's passion for cooking.
What we all crave is a happy ending—a smart-looking, functional work-space that is a source of comfort, efficiency, and maybe a little neighborly envy. Home Lift Now is here to guide you to your dream remodel! Take our advice, and your biggest regret when your dream kitchen is complete will be that you didn't do it sooner
1. Choose the Most Important Aspects to Remodel
You do not have to change everything to get a dramatic transformation. Of course you should change the things you hate or drastically devalue your home, but consider keeping certain aspects around that you either like or are at least neutral. For instance, even though you may not like anything about your kitchen, considered the possibility of keeping either the cabinets or the flooring, and complementing them with the rest of the changes.
2. Look for Quality
One cannot design around sub-par materials because true luxury does not exist without quality, and that cannot be disguised. Our bodies sense it. The nervous system trips alarms and we feel there's something disingenuous about the materials around us. Quality cabinetry is easy to spot. It's built like premium furniture; It uses the finest furniture-grade wood, a multi-step finishing process, and the highest rated hardware. It also typically comes with a lifetime warranty.
3. Don't BE Boring
The best kitchens have a soul or a spirit that s warm, inviting, and personal. Every project is a chance to do something new and creative. It's not just the cabinets and countertops, it's the whole room. IT was sing.
Home Remodeling Ideas Gilbert, AZ
We pride ourselves on our craftsmanship and guarantee the highest-quality finished product. We have no doubt that once the work is complete, you'll be proud to call your house a home! Give us a call today (480.310.9395) for your Free In Home Estimate!

Free In Home Estimate!