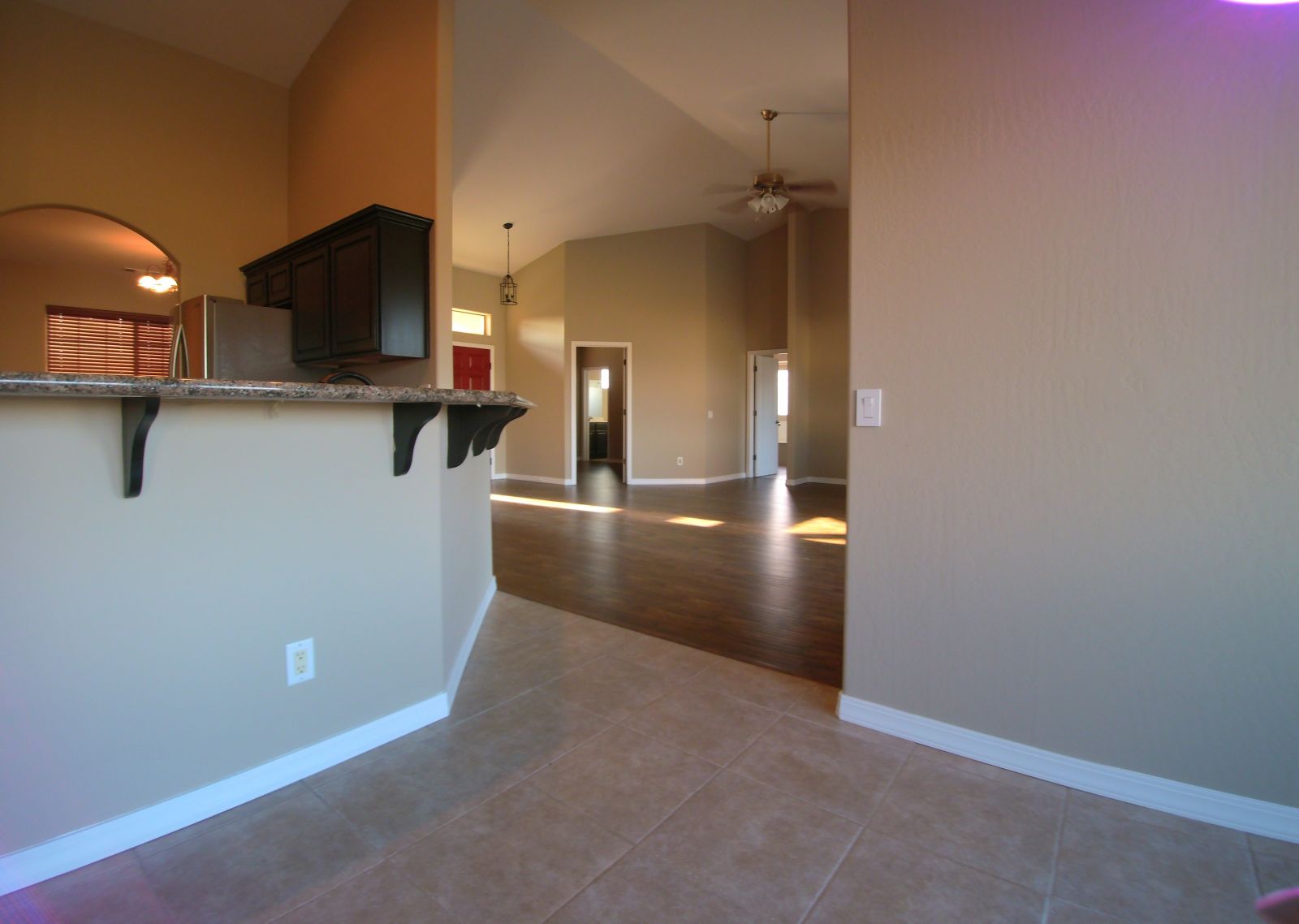 This is the time of year when our homes could use an interior or exterior paint update. We guarantee to deliver a quality finished paint service in a timely and efficient manner. Our qualified painting crews, use high quality paint products, and we keep our work sites clean. Let us take the worry out of your painting expectations because we take great pride in the work we do no matter how large or small.
For interior painting, we don't just paint and run. We prepare your loveable space areas by cleaning, dusting, and vacuuming as needed. We will move and cover your furniture, repair holes, prime stains, caulk, then apply top of the line family friendly and environmentally-friendly paints, will skill and precision.
For exterior house painting projects, we remove all the contaminants that fade the appearance of your home, then scrape off loose paint or update shingles, we cover your landscapes, sidewalks and other outdoor items. All of this careful preparation and attention to detail is what makes the difference in choosing great painting contractors. House painting is a big step that you can depend on for our professionals to give you quality results.
We understand that time and weather can begin to dull your exterior and interior paint of your home. Let us combat these natural factors, by providing you with a great, vibrant coat of eco-friendly paint that will help to re-transform your home's beauty again. Let us handle all the hard work, while you focus on being stress-free in beautifying your home.
For your interior and exterior house painting in Glenda, AZ projects, we pride ourselves on our attention to detail and customer satisfaction. Our experts guarantee an agreed upon start time and a satisfactory completion date. We will also be there to assist you if you need us long after your painting project is completed. We believe in going above and beyond to deliver total customer satisfaction on all our house painting projects.

We will get back to you with more information