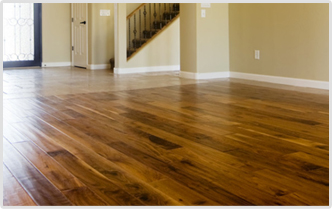 Remodeling or updating one or more rooms in your home? Then you will definitely want to consider changing the flooring, especially if your floors are showing evidence of wear and tear. Luckily flooring installation now offers a wider range of styles, materials, colors and options than ever before.
Choose Altera vinyl for your new flooring project and your rooms will take on a classic elegance in as little as 1-2 days. These special tiles are available in large sheets that measure 16 inches in both length and width. The durable vinyl tiles are designed to make installation quick, convenient and oh, so easy. Grouting is necessary between each of the tile squares, but the grout-work can be done as soon as the tiles have been placed on the floor.
Hardwood floors are beautiful in appearance but the material requires a certain amount of skill and precision. Unless you have installed this flooring in the past you should call a professional flooring installer in Tempe, AZ and have them handle this job for you. Solid hardwood floors can require as much as a week of work before the installation will be completed.
Another flooring installation option that you may want to consider is to use a material such as Luxe Planks. These will provide your home with the look of solid hardwood floors at a more affordable cost. The planks are installed with attached adhesive strips. The result is a sleek, floating floor that can be installed over almost all types of sub-floors.
As a DIY project there are even peel n' stick vinyl tiles that can be purchased by the box. These are often considered to be the cheapest and easiest product to choose when floor installation is desired.

We will get back to you with more information