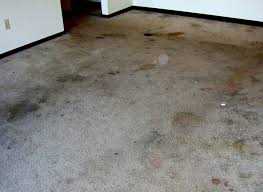 5 Debunked Common Carpet Myths
The carpet has to be the most widely used furniture accessory in all of America. And this is not without good reason; carpets are soft, reduce unnecessary noise and also help in insulating rooms. However, there are some common misconceptions that prevent a lot of people from buying carpets. Before you buy a carpet, it is important that you take a look at the following information.
Myth 1: People Who Suffer From Asthma and Allergies Should Not Have A Carpet
Fact: Numerous scientific studies have shown that carpet fibers have the ability to trap allergy causing particles. This is actually good because this means that the carpet will trap them, thus ensuring that they are not circulating in the air in the house. Furthermore, the studies also showed that the allergy causing particles can easily be removed through the use of a vacuum.
Carpets Can Indeed Help You Breather Better
Carpets are traps for different types of allergens such as dust, soil, grit and others. The particles will remain trapped by the carpet until they are removed through the use of a vacuum. Regular vacuuming and the use of a high quality filter will ensure that you get rid of all of the allergens.
Myth 2: Carpets Are Hard To Maintain
Fact: Simple every day tips can be used to ensure that your carpet is well maintained. A vacuum is sufficient enough to be used every other day to remove even deep seated dirt particles. A carpet can be thoroughly cleaned with water and a good detergent every 12 months . Hot water systems tend to provide the most efficient means of cleaning. Professional carpet cleaners can also be used for the best results.
Myth 3: Carpets Are Old-fashioned And Boring
Fact: Carpets are available in a wide range of patterns such as exotic zebra to a more traditional form such as plain solid colors. Many homeowners tend to create a beautiful visual effect by mixing carpets with hardwood and tiles. You can easily find inspirational ideas from various interior designs.
Myth 4: Carpets Contain Harmful Chemicals That Cause Various Health Problems
Fact: Carpets contain one of the lowest levels of volatile organic compounds (VOCs) among furniture used in households.
Myth 5: Carpets Are Harmful To The Environment
Fact: Numerous carpet manufacturers now provide a variety of Eco-friendly options for consumers who are conscious about the environment. Some manufacturers even create carpets out of material that can be recycled; making them environmentally friendly. Furthermore, manufacturers also avoid using harmful chemicals whenever they make these carpets.
Now that these popular myths have been debunked, you are in a better position to make a conscious choice when it comes to choosing a carpet. Visit an interior decor store near you or check online stores to see various designs, colors and sizes of carpets you can choose from.
Need Ideas for your Home? Gilbert, AZ
We pride ourselves on our craftsmanship and guarantee the highest-quality finished product. We have no doubt that once the work is complete, you'll be proud to call your house a home! Give us a call today (480.310.9395) for your Free In Home Estimate!

Free In Home Estimate!