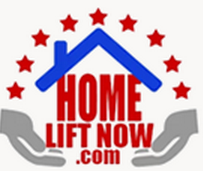 Before you begin with a remodel that involves a Tile Installation in Queen Creek, AZ you need to choose what kind of tile you want. Most tile that is made for bathrooms and certain other places like kitchens or for outdoors are typically made of porcelain, ceramic or natural stone. While all three types can be very attractive and used in a variety of ways, they each do have pros and cons that need to be considered before picking which tile you want.
Porcelain
Technically porcelain is ceramic, but porcelain contains quart ferrous sand and is thicker than regular ceramic tiles. Due to its density porcelain is water resistant and can tolerate a lot more physical strain, making them ideal for bathrooms and in some outdoor settings. Its main drawbacks are that it's difficult to cut due to its girth making it harder to install, and it's smooth surface is known to get very slippery when wet.
Ceramic (Non-Porcelain)
Compared to its porcelain counterparts, ceramic tile can have more impurities and are more prone to cracks and chips that are easily noticeable. They are also higher maintenance and need more frequent cleanings. Another problem is that it's not as immune to foot traffic like porcelain is. Due to having less density ceramic Tile Installation in Queen Creek, AZ Tile Installation in Queen Creek, AZ are much easier. It's also cheaper than porcelain and can be glazed to look similar to porcelain while still saving you money.
Stone
Part of what makes stone tile so appealing is due to the earthy, natural look it has. The coloring of stone also makes any chips or cracks harder to see. Stone also comes in a large number of different hues and materials and can add a unique texture to the surface. Unfortunately, stone tile installations are far more expensive and are higher maintenance. They also aren't as water resistant than ceramic.

More Information to come